EX CATHEDRA
Jeffrey Skidmore conductor
Martha McLorinan mezzo soprano
Jeremy Budd tenor
Radiant, reflective and deeply moving, Rachmaninoff's 'Vespers' is a heartfelt response to a deep-rooted and personal faith. Rachmaninoff loved the work so much that he requested one movement be sung at his funeral. We love it so much that it just has to be part of our 50th anniversary season!
You can also hear us perform this work at Gloucester Cathedral as part of the Three Choirs Festival.
"the stuff that legends are made of" (Birmingham Post)
This concert will end at approximately 5.45pm.
---
£43 / £33 / £23 / £13 including per ticket commission
£8 – aged 18-30, not in full-time education
£5 – under 18s and students in full-time education
Book online or call the THSH box office on 0121 780 3333.
Ex Cathedra is a resident ensemble at Town Hall & Symphony Hall.
Booking is available from:
7 May – for Seraphim, Thrones and Archangels
14 May – for Guardian Angels
21 May – for Angels and group bookings (11+)
28 May – tickets on general sale, and available to book online
Read more about our Host of Angels supporters scheme.
Buy more & save more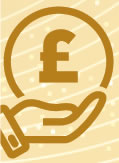 Book for 3 or more different concerts through the THSH Box Office and save up to 30%. THSH's 'per ticket commission' will also be waived, saving an additional £3 per ticket. There is a Ticket Exchange Scheme should your plans change. Read more…