EX CATHEDRA
Jeffrey Skidmore conductor
Alexander Mason organ
In the deep, still darkness, only candles pierce the winter gloom. And then, upon the silence, comes the luminous sound of a choir in harmony. With a sequence of Christmas music old and new, and readings to make you smile and reflect, our popular Christmas concerts are a uniquely magical way to begin your festive season.
Early booking is recommended.
This concert will end at approximately 10pm.
You are welcome to bring a cushion for your comfort.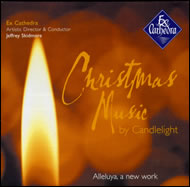 Listen to excerpts and buy copies of our Christmas CDs: Christmas Music by Candlelight and Joy in the morning
---
£45 / £35 / £25 / £13 including per ticket commission
£8 – aged 18-30, not in full-time education
£5 – under 18s and students in full-time education
Book online or call the THSH box office on 0121 780 3333.
Ex Cathedra is a resident ensemble at Town Hall & Symphony Hall.
Booking is available from:
7 May – for Seraphim, Thrones and Archangels
14 May – for Guardian Angels
21 May – for Angels and group bookings (11+)
28 May – tickets on general sale, and available to book online
Read more about our Host of Angels supporters scheme.
Buy more & save more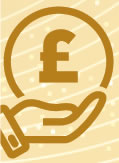 Book for 3 or more different concerts through the THSH Box Office and save up to 30%. THSH's 'per ticket commission' will also be waived, saving an additional £3 per ticket. There is a Ticket Exchange Scheme should your plans change. Read more…