EX CATHEDRA Choir & Baroque Orchestra
Jeffrey Skidmore conductor
Elizabeth Adams, Katie Trethewey, Amy Wood soprano
Martha McLorinan alto
Paul Bentley-Angell, James Robinson tenor
Greg Skidmore, Lawrence White bass
Bach's Mass in B Minor is one of the great masterpieces of all time and his supreme skill is evident from the powerful opening cry for mercy – Kyrie – to the heartrending plea of the concluding Agnus Dei. The awe-inspiring Sanctus, ablaze with trumpets and drums, was first conducted by Bach for his Leipzig Christmas service in 1724. The culmination of a lifetime of work, and completed shortly before his death, Bach never heard his Mass performed as a complete work – you won't want to miss it!
Early booking is recommended.
This concert will end at approximately 6.30pm.
---
£43 / £33 / £23 / £13 including per ticket commission
£8 – aged 18-30, not in full-time education
£5 – under 18s and students in full-time education
Book online or call the THSH box office on 0121 780 3333.
Ex Cathedra is a resident ensemble at Town Hall & Symphony Hall.
Booking is available from:
7 May – for Seraphim, Thrones and Archangels
14 May – for Guardian Angels
21 May – for Angels and group bookings (11+)
28 May – tickets on general sale, and available to book online
Read more about our Host of Angels supporters scheme.
Buy more & save more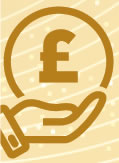 Book for 3 or more different concerts through the THSH Box Office and save up to 30%. THSH's 'per ticket commission' will also be waived, saving an additional £3 per ticket. There is a Ticket Exchange Scheme should your plans change. Read more…